Visit the Toronto Marathon Expo to pick up your shirt and bib and to check out the season's hottest items in running, health and nutrition. Featuring many vendors with the latest gear and great deals, the Expo is a great place for all your running needs for the season.
The Expo is FREE and open to the public. ALL participants, including relay teams, must attend the Expo to pick up their Race Kits, including BibTag and performance shirt. Bib number and Confirmation number are required for pick-up. Photo ID may be required. Bib numbers will be emailed to each participant on the Thursday prior to the race. Bib numbers will also be posted in the registration area.
All Participants must attend the Expo to pick-up their kits.
Hours and Location
Location: Queen Elizabeth Building, Exhibition Place, 100 Princes' Blvd.
Friday, April 30th: 2:00 PM to 8:00 PM
Saturday, May 1st: 9:00 AM to 5:00 PM
Sunday, May 2nd: 9:00 AM to 3:00 PM
iRun Talks
Moderated by Ben Kaplan
Saturday May 1st at 11:00 AM and 2:00 PM
| | |
| --- | --- |
| Dr. Lowell Greib | Medical Team Coordinator |
| Dr. Peter Papadogiannis | Psyching Team Coordinator |
| Ashley Leone | Dietician |
| Eliud Lagat | Athlete, coach |
Psyching UP Talks
Now that you've trained for this race, here's your opportunity to get in-depth final day tips on the mental aspects of this race. Senior members of the Toronto Marathon Psyching Team will give ½ hour workshops on stress management, goal setting, cognitive strategies while running, and visualization.
Saturday, May 1, 2021 at 1-2 p.m. and 3-4 p.m.
Location: Queen Elizabeth Building
Getting There
Free shuttle buses between the Hilton Hotel and Expo will operate every half hour on Friday from 1:45 PM to 7:45 PM and from 8:30 AM to 5:00 PM on Saturday. Buses will be parked on University Ave. south of Richmond St. W. Return shuttle buses will pick up passengers on Princes' Blvd. at the entrance of the Queen Elizabeth Building. No ticket is required.
The Expo is well-served by public transit. Streetcars from Union Station (509 Harbourfront) and Bathurst Station (511 Bathurst) and buses from Dufferin Station (29 Dufferin) travel directly to Exhibition Place. The Expo is also served by GO Transit trains on the Lakeshore West line (Exhibition GO Station). For schedules, visit ttc.ca and gotransit.com.
Parking is available at Exhibition Place. For driving directions to the Queen Elizabeth Building, please click here.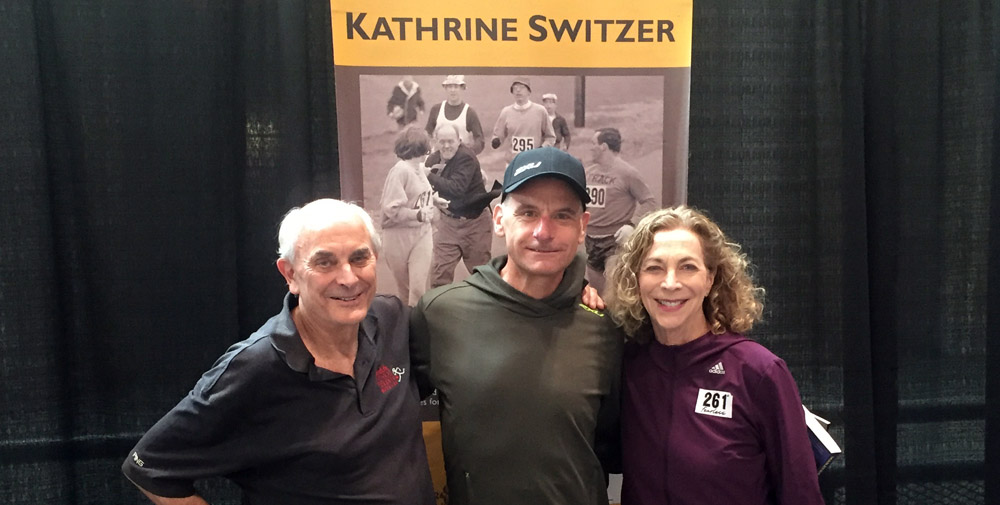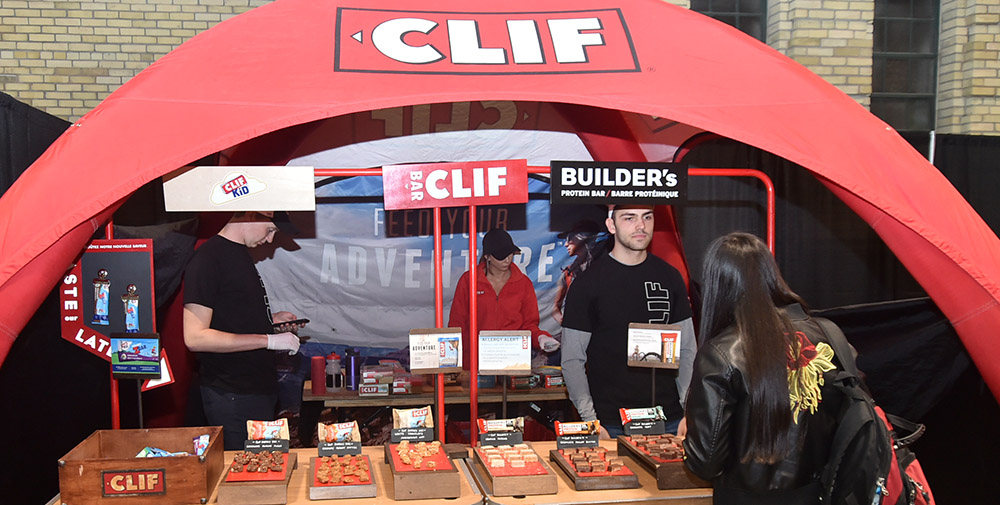 Vendors
The Toronto Marathon Expo is a great place to showcase and promote your products and events. Booths sizes start at 10' x 10' and up. Special booth configurations can be arranged.
For information on booth rental or sampling at the Expo or at the race Finish Line, please call 416-920-3466 or email exposales@torontomarathon.com.
Request a booth (view floor plan) by completing and submitting the Expo Booth Rental Form (PDF)